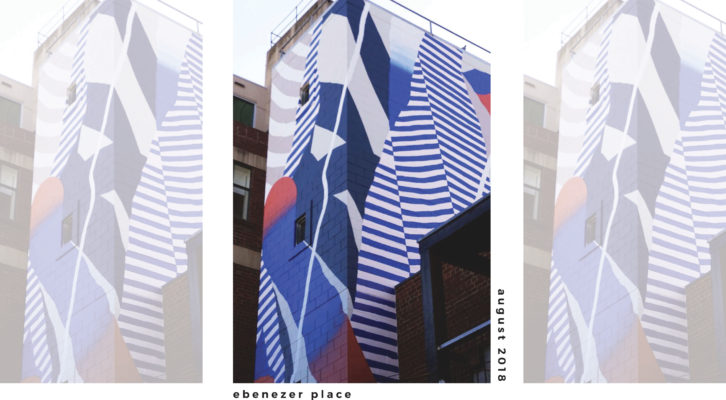 Charlick's Building Mural
Hidden under the cover of sky high scaffolding, Elliot Routledge aka Numskull spent a week preparing the Charlick's Building mural.
The Sydney based artist has been painting murals for the past 17 years, his largest being 7 storey's tall. His signature contemporary & bold style has electrified Ebenezer Place with its abstract shapes that are influenced by the vibrant cultural hub that is the East End, a place where business and people of all types add to the microcosm.