Experience the very best that Summer has to offer this month as live music, Christmas markets and street parties take over the East End neighbourhood.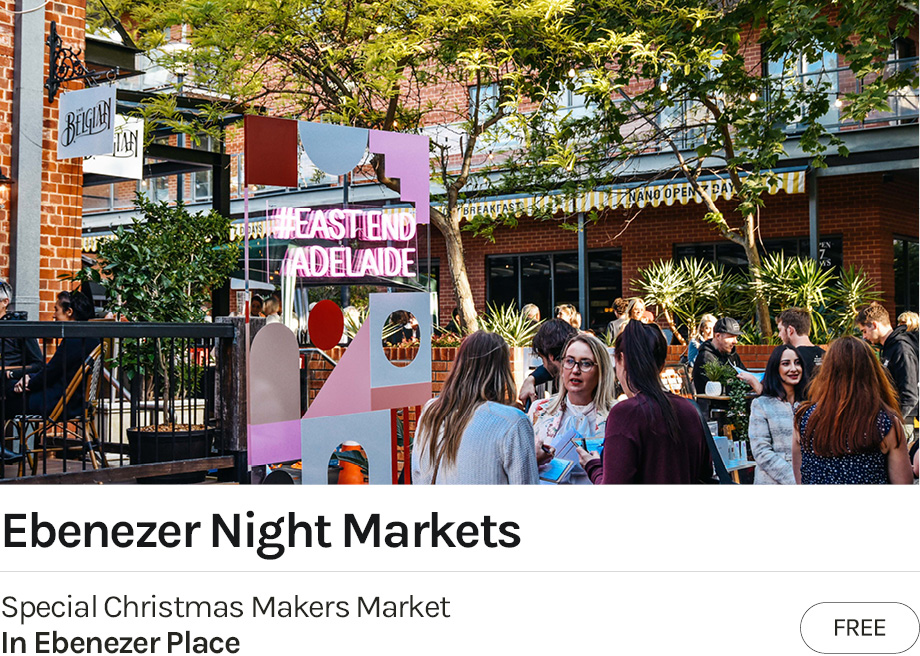 Now in their 11th Season, the Ebenezer Night Markets return this December for two magical market nights. Embrace the festive spirit as Ebenezer Place is filled with stalls from Christmas themed makers. Discover an eclectic mix of Food, Fashion, Jewellery, Craft & more, perfect for the gift giving season ahead!
Event Dates: 4 December | 18 December
From 5.30pm
Instagram | Facebook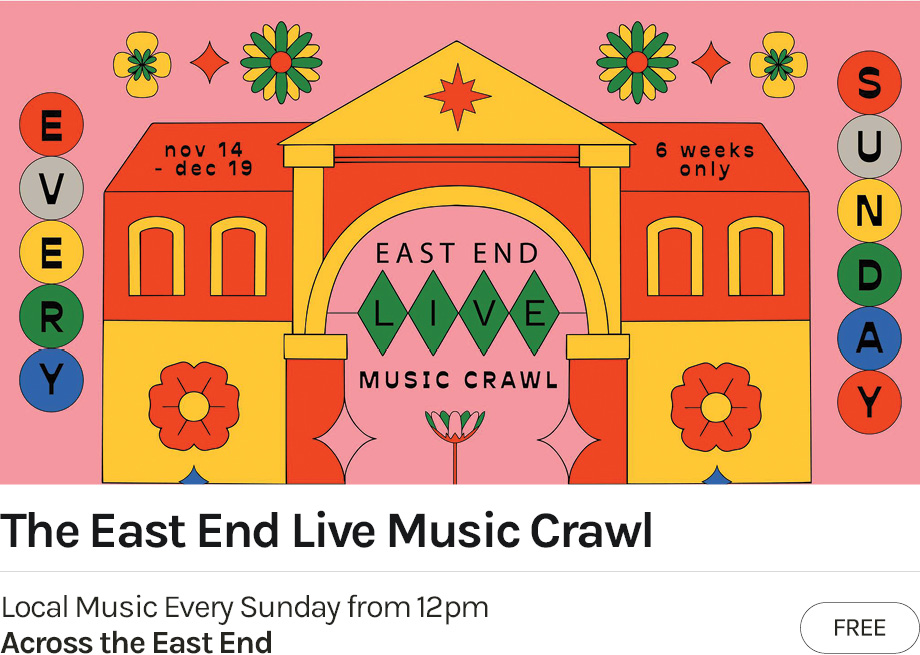 BRKLYN, NOLA, The Belgium Beer Café, Mr Goodbar and The Stag Public House have come together to bring you The East End Live Music Crawl. Like a choose your own adventure music festival, the event is spread over the participating venues, each with a different local musician & set time so you can make your way through each venue across the day.
Event Dates: 21 Nov | 28 Nov | 5 Dec | 12 Dec | 19 Dec
Every Sunday From 12pm
Read More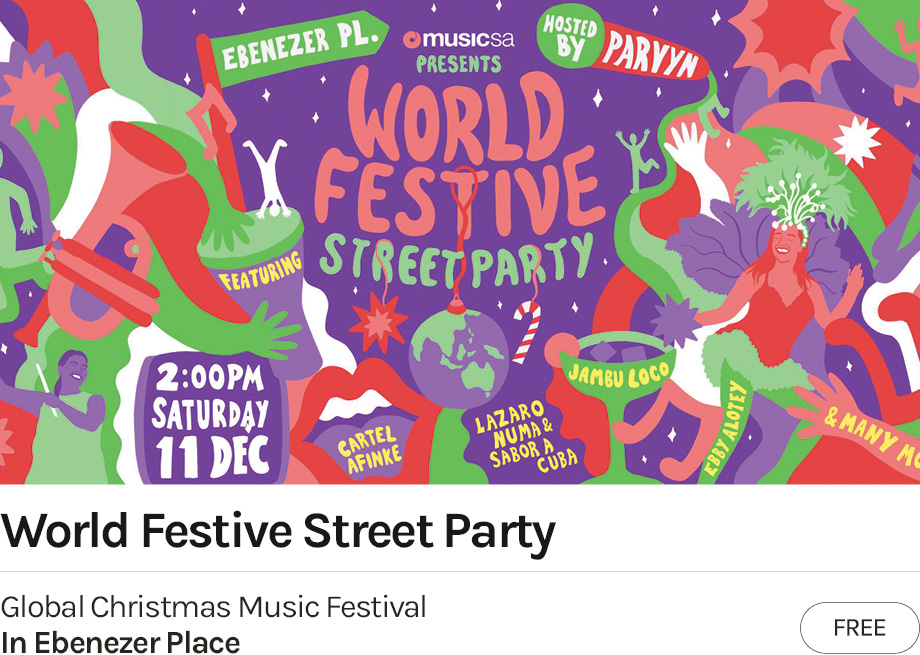 As a celebration of live music and the many ways in which our multicultural community celebrates Xmas, Music SA presents World Festive! World Festive is a free Christmas street party taking over Ebenezer Place from 2pm – 8pm with live music.
Event Date: December 11
Live Music from 2pm
Facebook | Instagram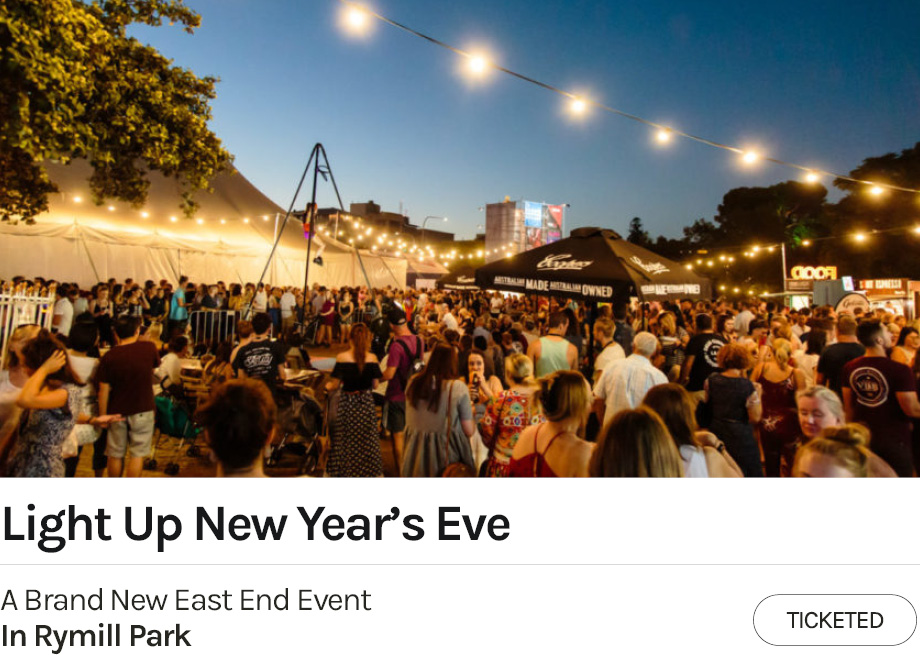 Presented by one of the Adelaide Fringe Festivals popular Garden Hubs, Gluttony, the Light Up New Year's Eve Event will welcome ticket holders with live performances, lighting shows and fireworks during this brand new festival event in Rymill Park.
Event Date: December 31
From 6pm – 1am
Book Tickets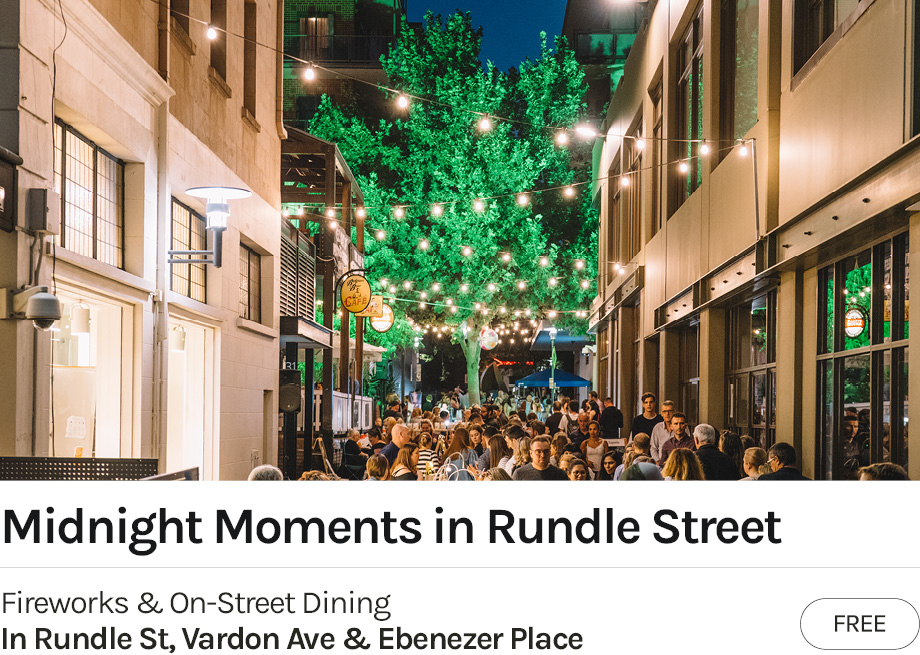 Featuring on-street dining across the popular East End streets & laneways, Midnight Moments will bring a spectacle of fireworks to Rundle Street, as the city celebrates the New Year.
Event Date: December 31
From 6pm
Read More