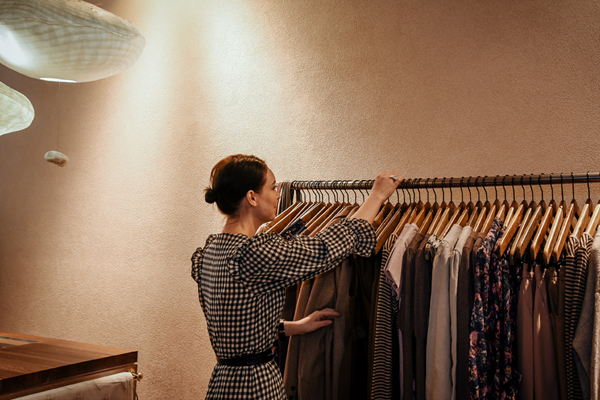 Step inside the ethereal world of Morrison Rundle Street, a space that oozes neutral tones, soft lighting and organic-world inspired textures that combine to create an atmospheric shopping experience
The East End based boutique embodies Morrison's focus for relaxed silhouettes, luxurious natural fabrics and beautiful detailing.
It's here where expert stylists, Anita and Norralee can be found, ready to share & offer advice on styling the perfect look.

What can we expect from Morrison this season?
Morrison is known for luxury knitwear in Winter and we have collections arriving weekly. Each season we work with 100% Australian Merino wool & Cashmere, as well as some more fun, chunky knits in bright colours. We design these to wear with print maxi skirts and dresses, as well as our denim collections.
What do you think is the most appealing quality of Morrison's collections?
We focus on quality fabrics and design our collections with our customers in mind; they look to us for something different, that is exclusive and that they will keep forever. The Morrison aesthetic allows customers to build upon their wardrobe from one season to the next. Previous seasons pieces' can be updated by styling them with each new collection.
What is your favourite, go-to styling advice to give?
Make sure your outfit is balanced. Being bold and playful when putting together an outfit is wonderful, and you can achieve balance through colour, texture and volume. Decide what is the visual focus of your outfit and style the outfit to compliment that feature piece. We love dressing clients so that the styles they wear are exclusive to them. We style clients in our collection, but want them to express their own unique style.