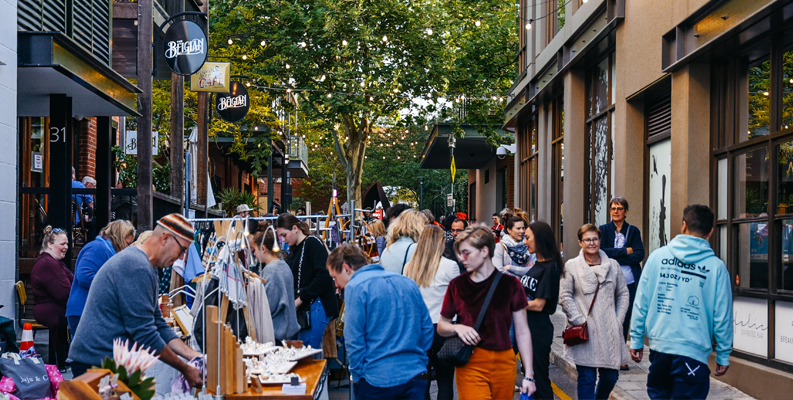 The Ebenezer Night Markets
Balmy summer nights are on their way and arriving with them for its 12th season in 2022/2023 is the Ebenezer Night Markets! It's the food, fashion, jewellery, craft & music market set to the backdrop of the vibrant East End precinct that is loved by locals and visitors alike.

Browse through the treasures of over 40 stall holders each night, meet for a drink or enjoy the food on offer from a rotating list of food trucks! The Ebenezer Night Markets are kid and family friendly and kick off at 5:30pm. With dates across either Friday or Saturday nights throughout Summer, the Ebenezer Night Markets are a great after work & school activity for all.
You can catch the Ebenezer Night Markets across the below dates and follow their facebook page for updates:
Ebenezer Night Market Dates
December 2022 –
Christmas Makers Market Edition
Saturday December 3rd
Saturday December 17th
---
February 2022
Saturday February 4th
Saturday February 11th
Friday February 17th
Saturday February 18th
Saturday February 25th
---
March 2022
Saturday March 4th
Saturday March 11th
Saturday March 18th
---