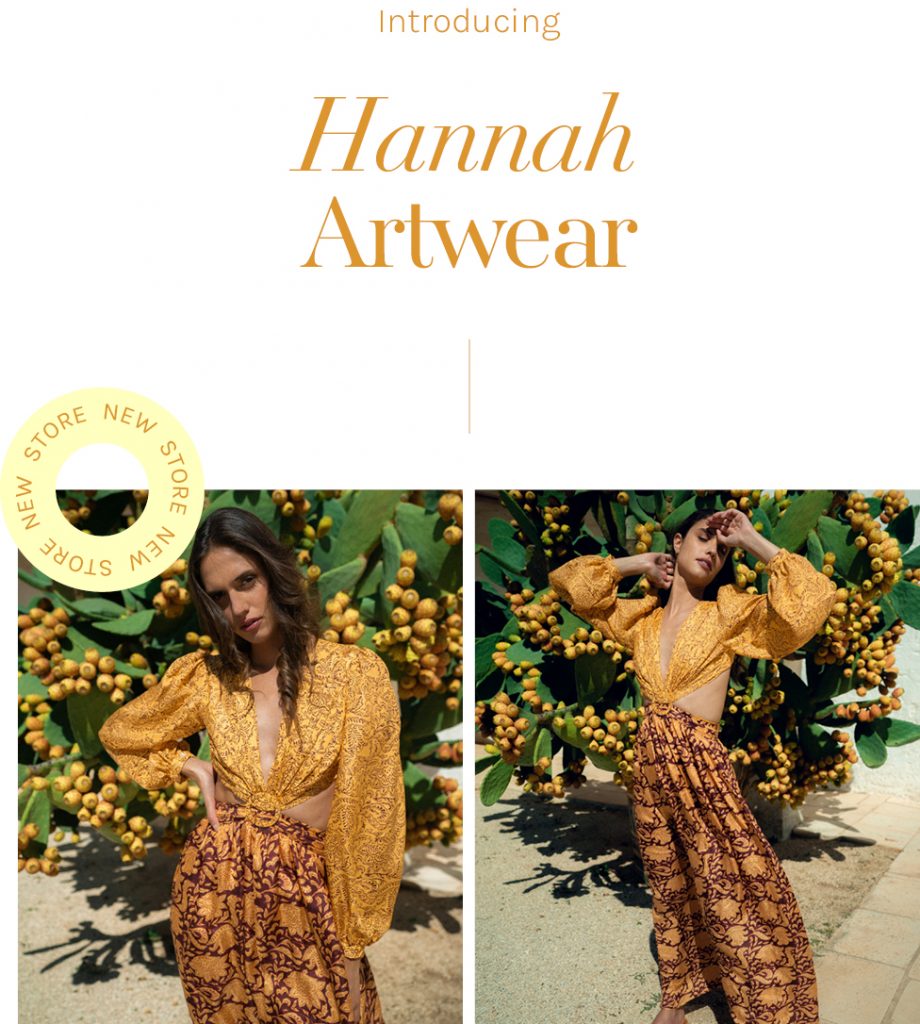 Hannah Artwear is the Australian womenswear label conceived through
artistic creation, artisan collaboration and human connection.
Hailing from Sydney, Founder & Creative Director Hannah Grossberg takes inspiration from
her own watercolour paintings to create resort wear that reads as wearable art.
Vibrant and feminine patterns decorate the luxurious silks used to create each collection.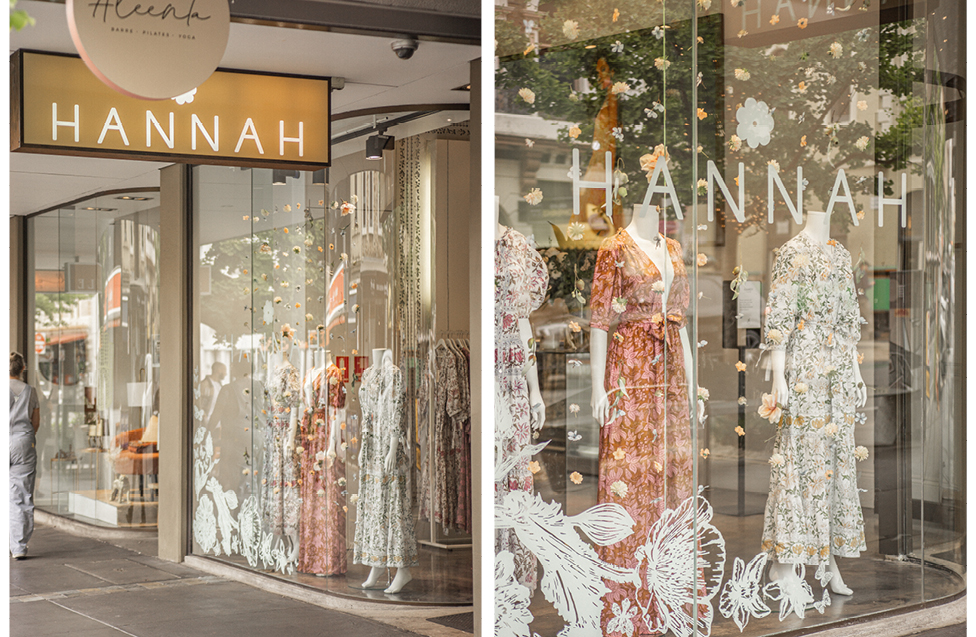 Working closely with skilled artisans in India, the designer creates her one-of-a-kind prints
through traditional, hand carved woodblock printing and age-old fabric
dying methods. This slow process is intrinsic in ensuring each garment is completely
unique, as no two hand-made prints are ever pressed the same.
Using only the finest fabrics, each collection embodies the essence of feminine beauty,
as draping and movement are used to create flattering shapes, perfectly fit for any
ethereal goddess. Hannah's focus on quality and detailing is evident through the fine
pleating, voluminous sleeves and intricate finishes.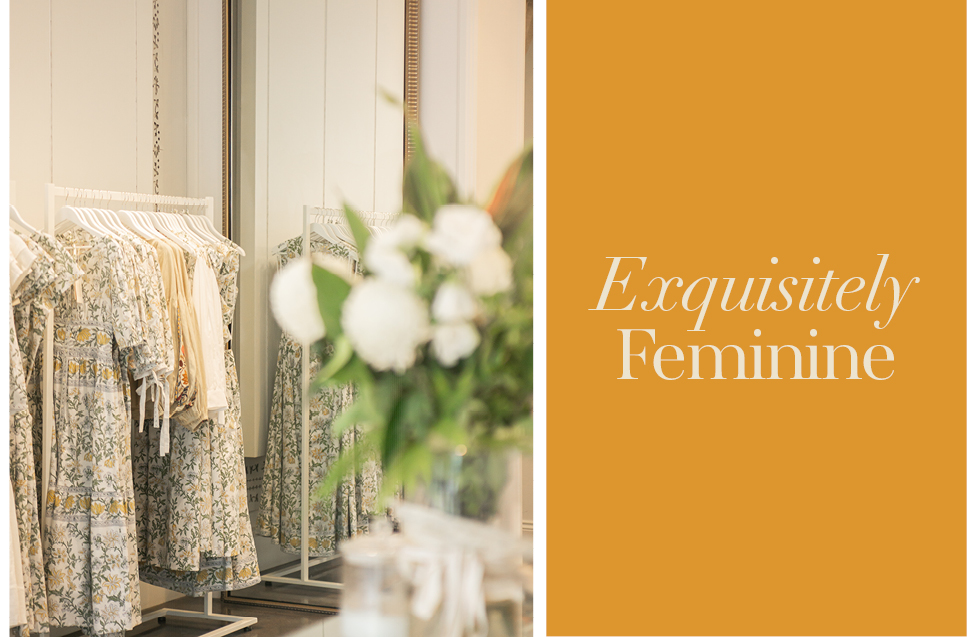 Discover the latest Autumn collection by Hannah Artwear in-store this month.
257 Rundle Street
Adelaide, SA 5000